The 2nd IEEE International Conference on Digital Twins and Parallel Intelligence (DTPI 2022) was successfully held!
The 2nd IEEE International Conference on Digital Twins and Parallel Intelligence (DTPI 2022) was successfully held in Boston and Ningbo from October 26 to November 13, 2022. The conference was sponsored by IEEE Radio Frequency Identification Committee and Chinese Association of Automation, and co-organized by universities/institutes including Zhejiang University and Worcester Polytechnic Institute. The technical support was provided by State Key Laboratory of Complex System Management and Control, Ningbo Cixing Co., LTD., College of Science and Technology, Ningbo University, Qingdao Institute of Intelligent Industry Technology, et al. The conference was held using a new form named "mixed distributed conference (DHC)", which can provide live broadcast all over the world. The conference has arranged 3 conference reports and 22 special forums, with more than 3,000 attendees online and offline.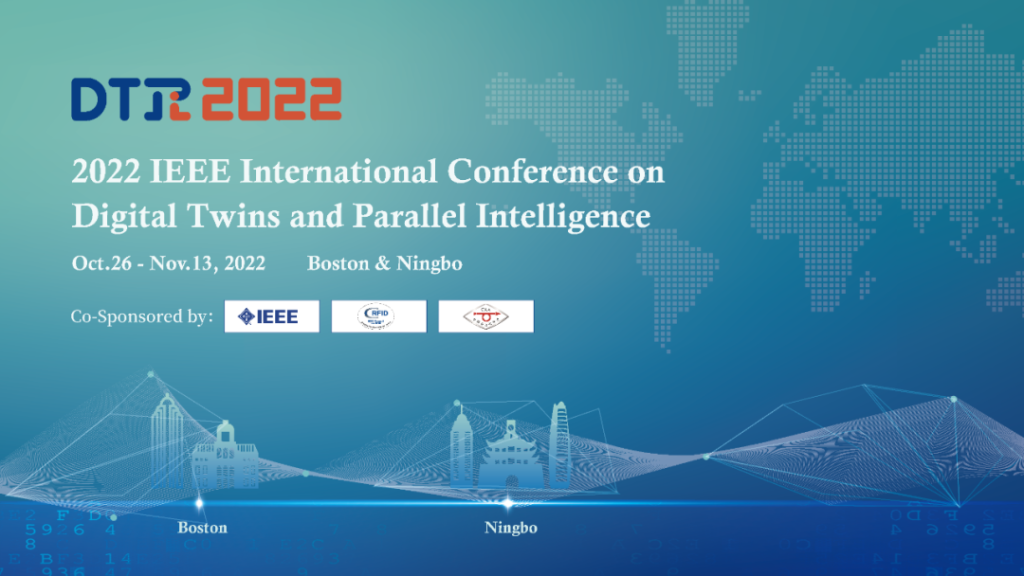 Digital twins and parallel intelligence has become one of the leading technologies for solving "intelligent" problems, together with cloud computing, big data, artificial intelligence and blockchain. The research in this field is expected to have a significant and far-reaching impact on the intelligent technology and industry, as well as the economy and global governance.
On October 26, Past President of CRFID Professor Fei-Yue Wang, was invited to give a speech at the conference opening ceremony. Professor Fei-Yue Wang is the director of the State Key Laboratory of Complex System Management and Control, Beijing, China. Professor Jun Zhang from Wuhan University and Professor Xinguo Ming from the School of Mechanical and Power Engineering of Shanghai Jiao Tong University were invited as keynote speakers. On November 12, Professor Fei-Yue Wang delivered closing speech, and President of Shenyang Innovation Design Institute, Jian Zhang, was invited to give a keynote speech.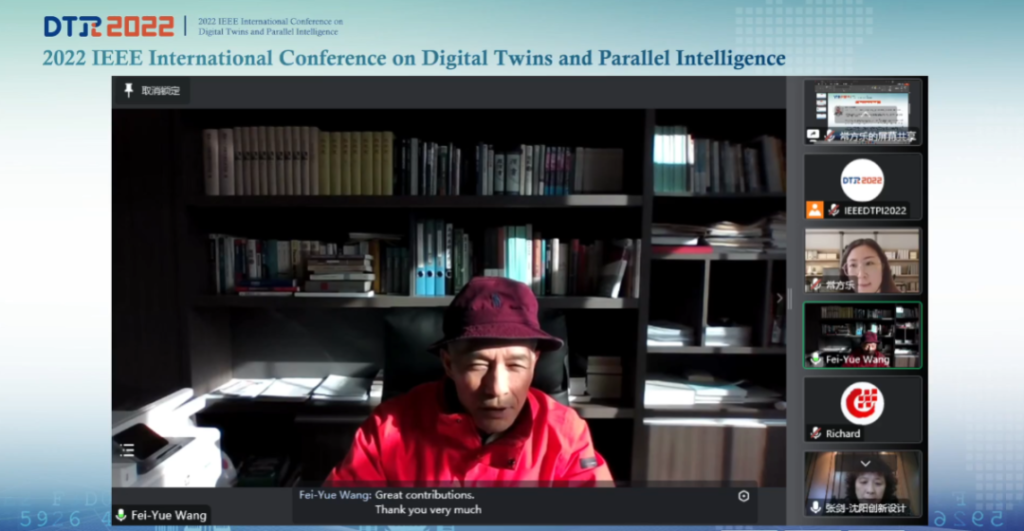 △Fei-Yue Wang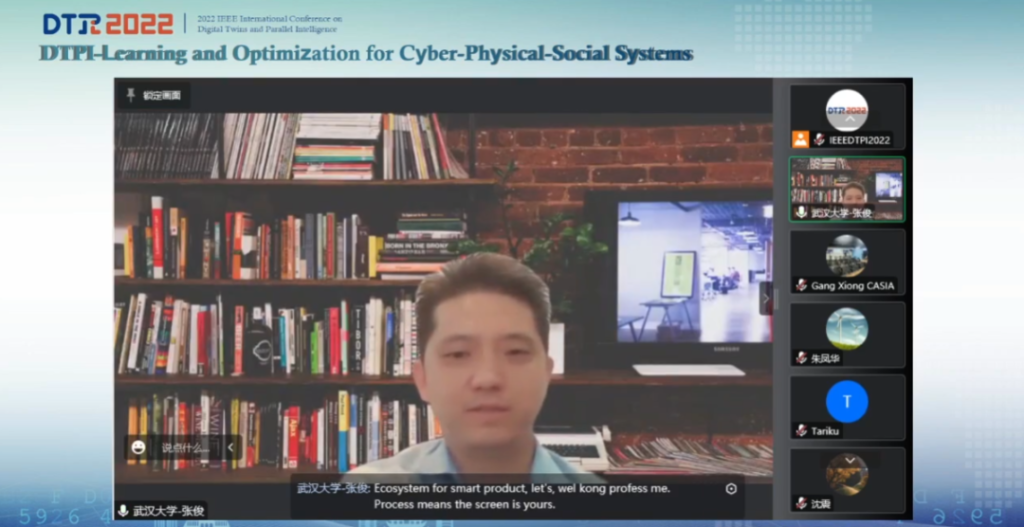 △Jun Zhang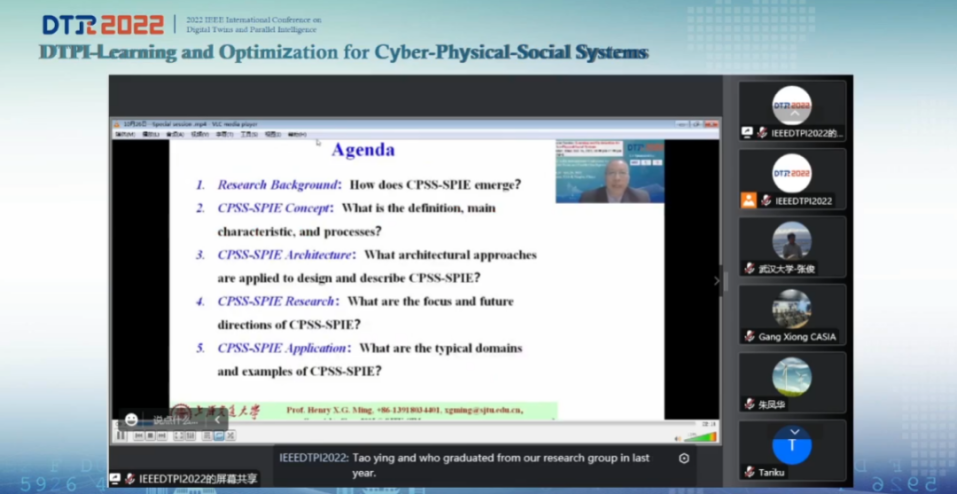 △Xinguo Ming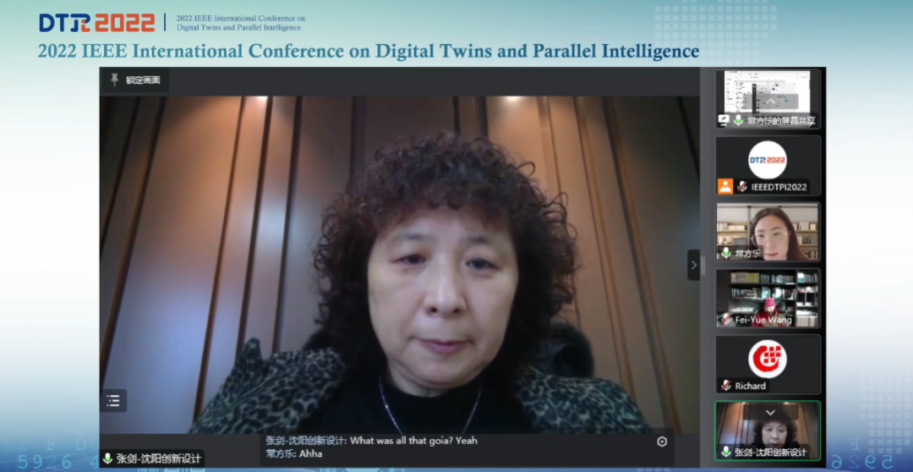 △Jian Zhang
The conference's 19-day schedule (Oct 26th to Nov 13th) included 22 special sessions. The ceremony was magnificent. Attendees had lively discussions in the sessions.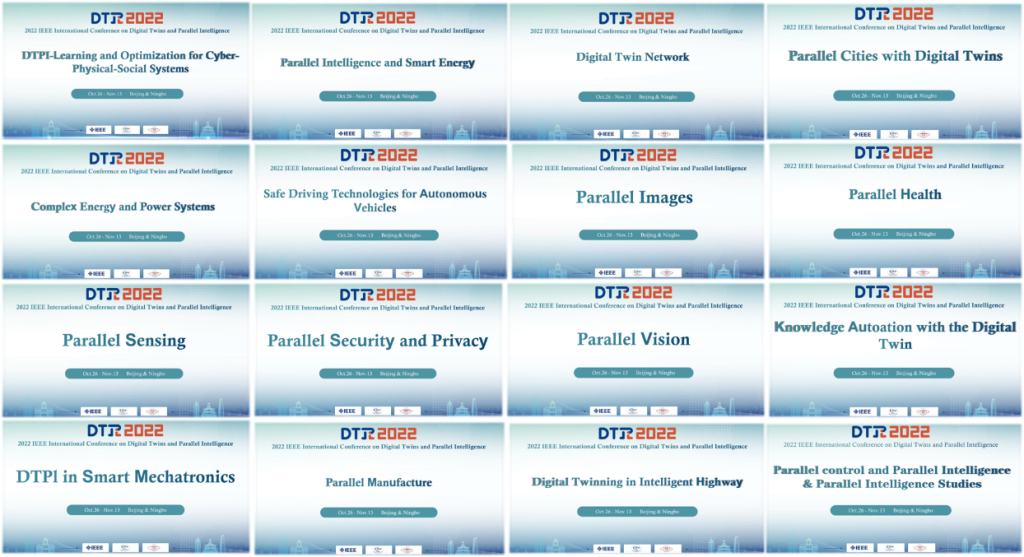 The conference was in full swing when couple awards were presented. The IEEE CRFID James C. Maxwell Outstanding Contributions Award of IEEE DTPI 2022 went to Professor Haibin Yu, the director and researcher of Shenyang Institute of Automation, Chinese Academy of Sciences. And five essay awards were presented at the closing ceremony including Best Paper, Outstanding Paper, Best Student Paper, Outstanding Student Paper and Best application paper.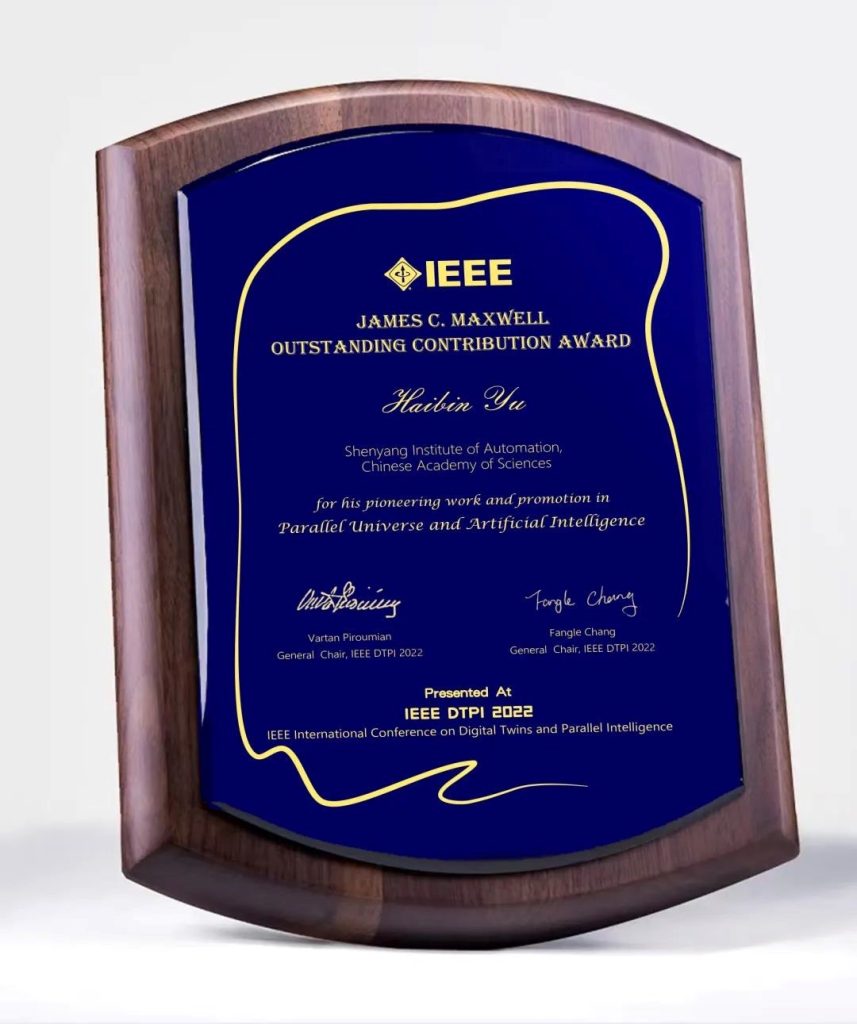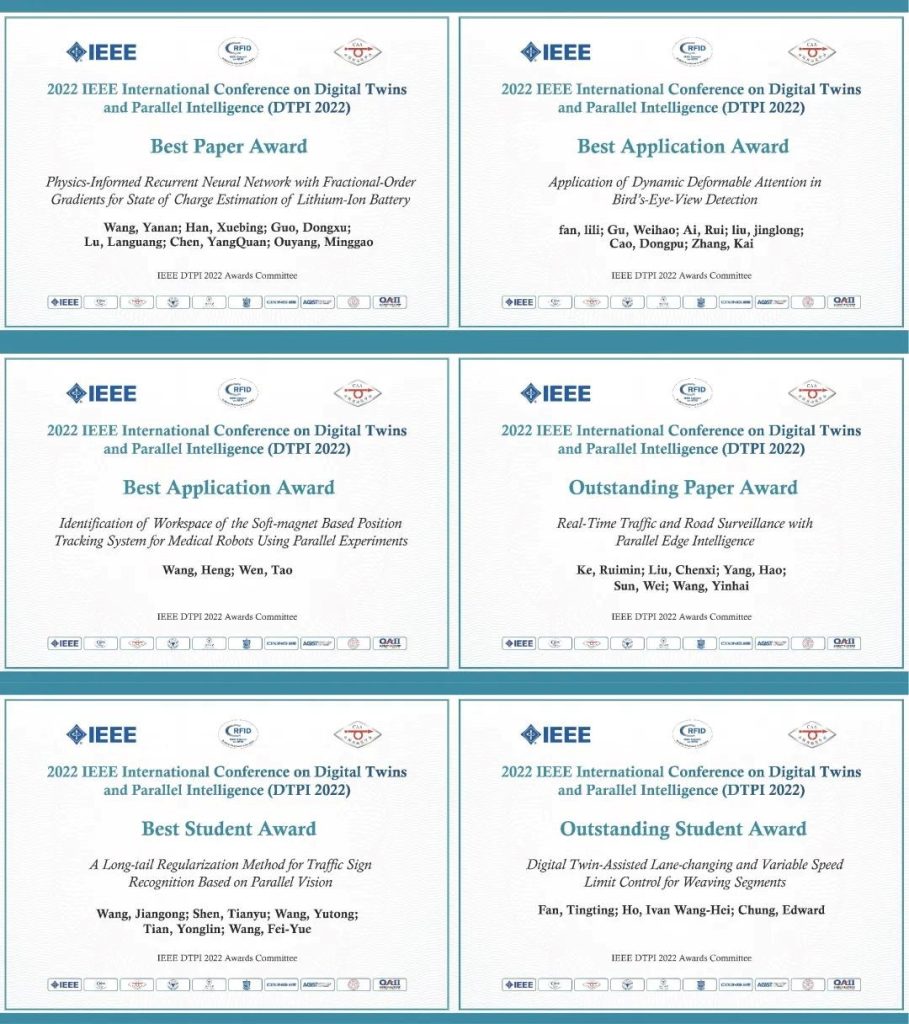 The 2022 IEEE DTPI Conference provided takes 24 live Online Sessions around the world using the form of a "hybrid distributed conference". At present, the replays of all Online Sessions are available on our website: https://2022.dtpi.org/.
Simultaneously, in downtown Boston, MA, a separate venue for the IEEE Digital Twin and Parallel Intelligence was being conducted in the lovely Seaport Campus of Worcester Polytechnic Institute. IEEE DTPI 2022 papers that underwent the same rigorous peer-review process were presented along with workshops on Digital Spectrum Twins and Smart City Digital Twins. Many authors recorded presentations that were shared with all of the conference attendees.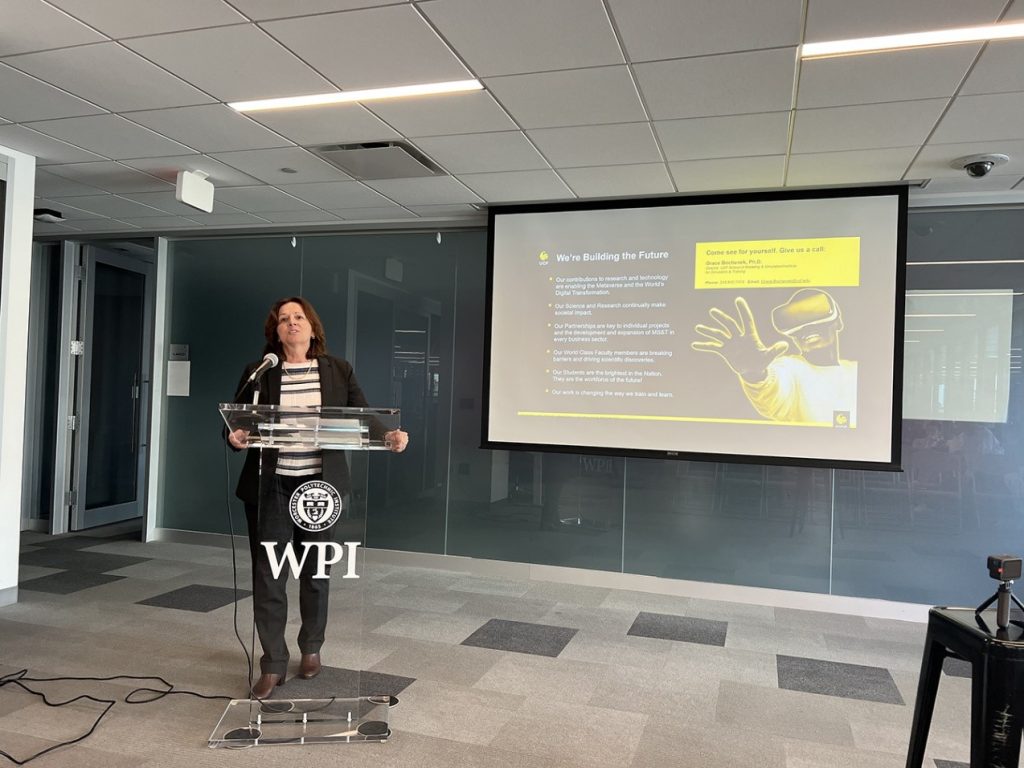 A highlight of the Boston venue were the excellent keynote presentations. Vartan Piroumian of VP Consulting launched the keynotes with an outstanding tutorial on the state of digital twin technology. Mike Bradford from Dassault Systems presented on the difference between digital and virtual twins, while Prof. Grace Bochenek gave a presentation on Microelectronics Design and Production Digital Twin (MeDT). Prof. Kaveh Pahlevan from WPI gave the final keynote presentation on the history of (early) digital twins and RF cloud modeling in modern radio systems.
Megan Brewster, from Impinj, was present to award first, second, and third place for the IEEE CRFID and RAIN Alliance Digital Twin Number Resolution Challenge. The first-place winner was Susanne Guth-Orlowski from Spherity GmbH in Germany with an entry entitled "Accessing Digital Product Passports with Decentralised Identifiers." Another lively session was the panel discussion on Digital Twins that kicked off the Friday session.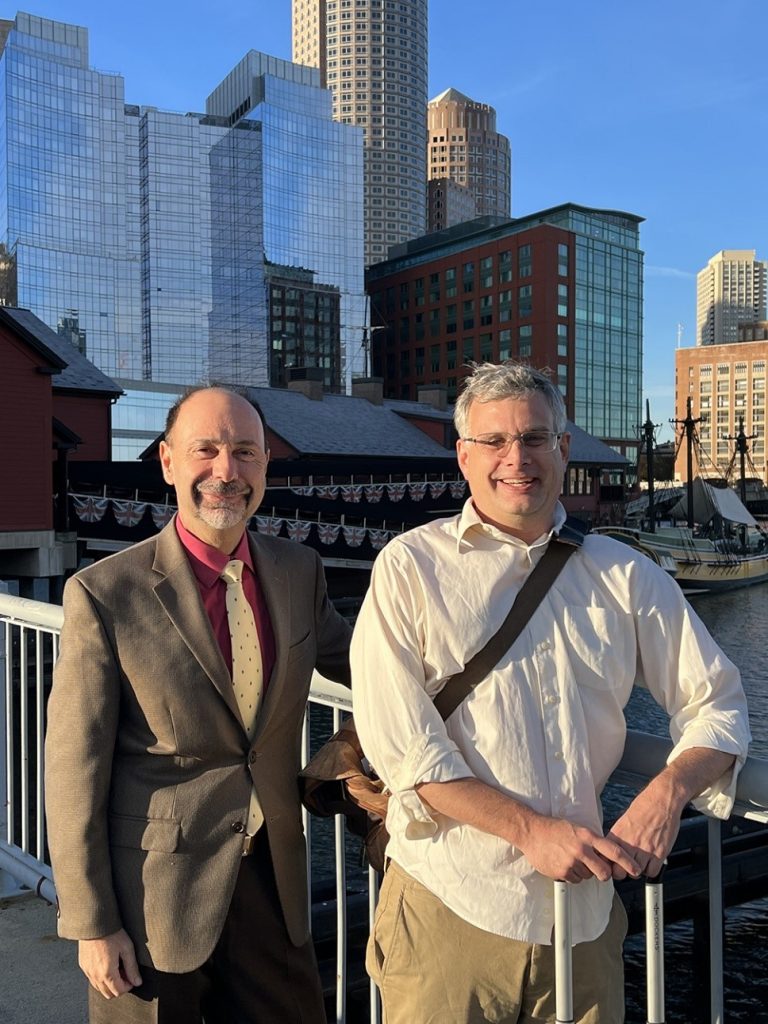 Another Boston highlight were the social gatherings, as attendees partied into the late hours of the morning sampling drinks and hors d'oeuvres well past midnight. The conference banquet was held at Pastoral, which served exotic pizzas and delicious Italian food. Everyone left with full bellies.
On November 13th, the 2022 IEEE Digital Twin and Parallel Intelligence Conference was successfully concluded in warm applause. We sincerely welcome you to continue paying attention and contributing to the IEEE Digital Twin and Parallel Intelligence Conference.